Just a reminder that I will do the drawing for the holiday Bento boxes first things Sunday morning 11/21/10. Followers of my blog can leave a comment on this thread to be entered in the drawing.
http://thelemonista.blogspot.com/2010/11/thanksgiving-bento-holiday-bento.html
Sometimes all you need to spice up your holiday wardrobe is a little sparkle! Who doesn't look sharp in basic black? However a basic, such as black, needs the compliment of something special to make it memorable. I love a touch of sparkle to glam things up or an eye catching punch of color. I recently bought this basic black outfit from Banana Republic.
Essential turtleneck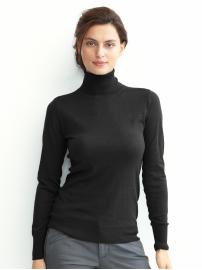 http://bananarepublic.gap.com/browse/product.do?searchCID=25789&vid=2&pid=789422
Five-pocket velvet skinny pant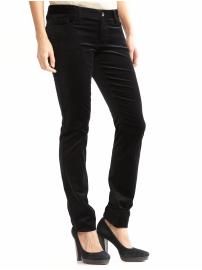 http://bananarepublic.gap.com/browse/product.do?searchCID=25789&vid=1&pid=788917
I plan to get a lot of mileage out of these two basic black staples as I can think of many ways to change up this set. I wore this outfit to my son's Thanksgiving program last night and followed my holiday rule of sparkle and color. I added this glitter belt in black from New York & Company.
http://www.nyandcompany.com/nyco/browse/productDetailWithPicker.jsp?productId=prod2720054&categoryId=&productId=prod2720054&categoryId=&addFacet=SRCH%3Asparkle+belt
And these tartan ruffle flats from (ready for this) PAYLESS! Yes folks, these fabulous shoes were only $16.99! They are cute, comfy and the perfect holiday accessory. Oh, and I almost forgot to mention that they come in girl sizes too. Elyse and I now have matching shoes ;-)
http://www.payless.com/store/product/detail.jsp?catId=&subCatId=&skuId=078834065&productId=67464&lotId=078834&category=&catdisplayName=Womens
Another option for this basic black outfit would be to skip the belt, add one of those flowing grey cardigans that can either drape or be tied in front and some glitter flats. My gorgeous friend Meg has these Kate Spade beauties:
http://shop.nordstrom.com/S/3119991?cm_cat=datafeed&cm_pla=shoes:women:flats&cm_ite=kate_spade_new_york_%27nell%27_glitter_flat:316469&cm_ven=Froogle&mr:trackingCode=CEE50B1E-10C8-DF11-B003-002219319097&mr:referralID=NA
These Steve Madden glitter flats are similar and another great option
http://shop.nordstrom.com/S/3125203?origin=keywordsearch&resultback=1074
Target also has some cute glitter flats for girls this season if you wanted to coordinate Mother/daughter outfits.
There are literally dozens of other accessory combinations to change up this black set. I hope I've given you a few ideas to convey that.
Now for my morning religion--Coffee!
Last year, after almost 15 years of marriage, the coffee maker that Mike and I got as a wedding gift finally died. Being the savvy consumer that I am, I spent weeks researching and reading reviews about coffee makers trying to decide on a replacement. Learning more than I ever wanted to know about coffee makers, there was one important fact that helped make my decision. Although having a built in grinder is very convenient. The most frequent part of a coffee maker to break is the grinder mechanism. Grinders are inexpensive to purchase as a separate appliance, but one that is part of a expensive coffee maker is not so cheap to replace. A subscriber to Cooks Illustrated, I decided to add their number one pick to my Christmas list-- The
TECHNIVROM MOCCAMASTER.
Few had even heard of this coffee make when I went on the hunt for it last Christmas but since then William Sonoma began singing it's praises and now it has gone mainstream.
http://www.clivecoffee.com/product/technivorm/technivorm_kbt741_brewer_silver.html
http://www.williams-sonoma.com/search/results.html?activeTab=products&words=technivorm&cm_sp=OnsiteSearch-_-GlobalNav-_-Button
I have to give credit to Clive Coffee in Portland.
http://www.clivecoffe.com/
My husband ordered this coffee maker from them last year when few others carried it and they even sent some of their fabulous hand roasted coffee along with it for us to sample! Brilliant marketing. I've since become a coffee snob. Their Ethiopia Yirgacheffe is my hands-down favorite.
Here I am opening my Christmas present (that I picked...ha ha)
Between the Technivorm and Clive's amazing hand roasted coffee, I had no idea coffee could taste so good! Seriously....perfection.